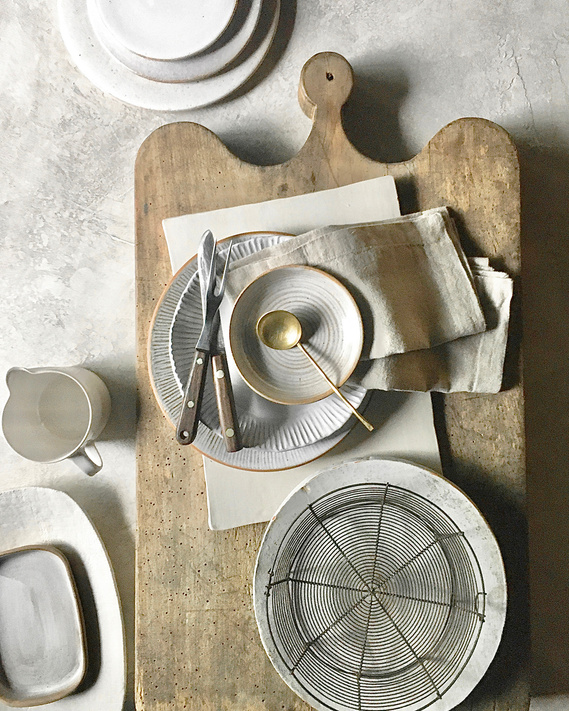 THE COLLECTION
Since shopping is part of her profession, Lindsey's collection of props and surfaces grows weekly. She regularly buys from local artists, commissions pieces and picks up anything that catches her eye while out prop hunting. She does her best to collect all of the essentials as well as props you may not even know you want yet. Her favorite pieces are one of a kind, lovingly used and help tell the story of a photograph in their own unique way. She loves the look of anything handcrafted and appreciates age.
The collection includes linens-textiles-ramekins-dinnerware-plates larget to small-bowls-platters-serveware-bakeware-cookware-glassware-mugs-cutlery-cutting boards-bread boards-serving boards-cast iron pans-pewterware-copper-brass-silver-marble-enamelware-cake stands-kitchen tools-wooden spoons-trays-containers-vases-barware-background greenery-large background glass objects-papers-crafts-holiday smalls-roughly 300 surfaces and probably anything else you may need
RENTING FROM THE COLLECTION
The prop and surface collection is available for a very reasonable flat unlimited daily rental fee at Throop Studio if you are shooting there and at a la carte pricing when you book Lindsey directly on shoots outside of Throop Studio. The rentals at Throop Studio are offered at a very competetive rate so you will only have access to what happens to be there on your shoot dates. Large quantities of props and surfaces are always moving in and out for Lindsey's shoots and we cannot guarantee a certain item will be there on a certain day unless you have actually booked Lindsey on your shoot. Please put your used props back in their appropriate places at the end of your shoot and please do not stain the surfaces. Any surface from the collection found with a stain will promptly be stored at Lindsey's home and will then only be available for her direct clients. Please be sure to notify the studio manager if there is any prop damage, surface staining etc. as many items are not easily replaced. Basically... treat the props and surfaces in a professional manner as if you sourced/paid for/ commissioned them yourself. Throop Studio is not a traditional prop rental house and does not have a daily manager. Unfortunately we are unable to accommodate requests from individuals looking to select their own props to rent for shoots outside of Throop Studio and outside of shoots Lindsey is booked on.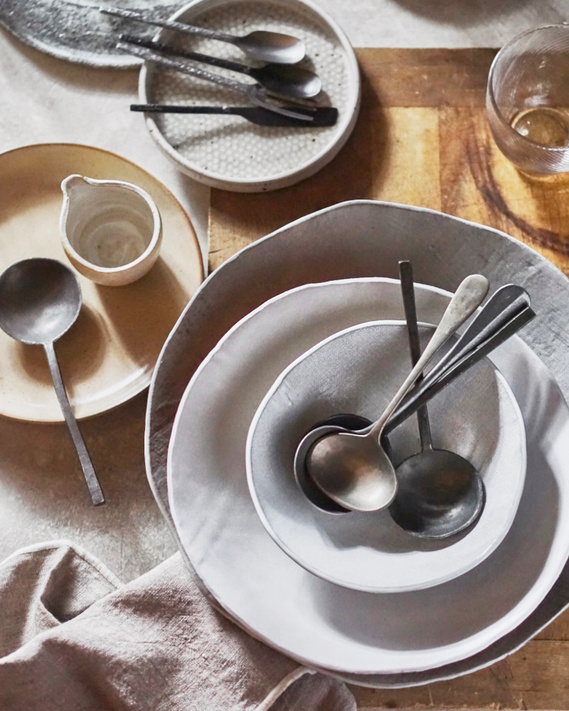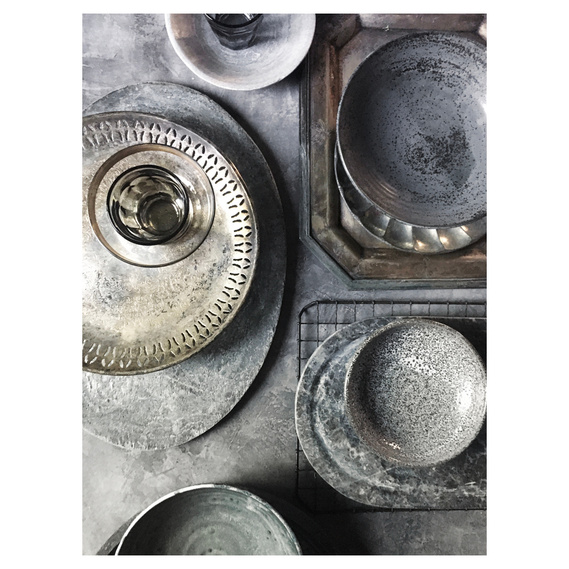 THE PROP AND DROP
Lindsey is available for prop and drop when her schedule allows, but prioritizes clients who book her for prop styling on site for their shoot days. These clients get to reserve props and surfaces as they choose and are her main focus. Lindsey bills at her full prop styling rate for prop drop time which can include: sourcing, selecting, pulling, packing, unpacking, returning etc. Rental fees for the props and surfaces are not included in her day rate and are an additional charge.
THE SURFACES
The most current image library of surfaces and backgrounds can be found on the surfaces page of this site. Lindsey has multiple surfaces in progress at any given time and loves adding to her collection. Check back regularly for the most up to date images!